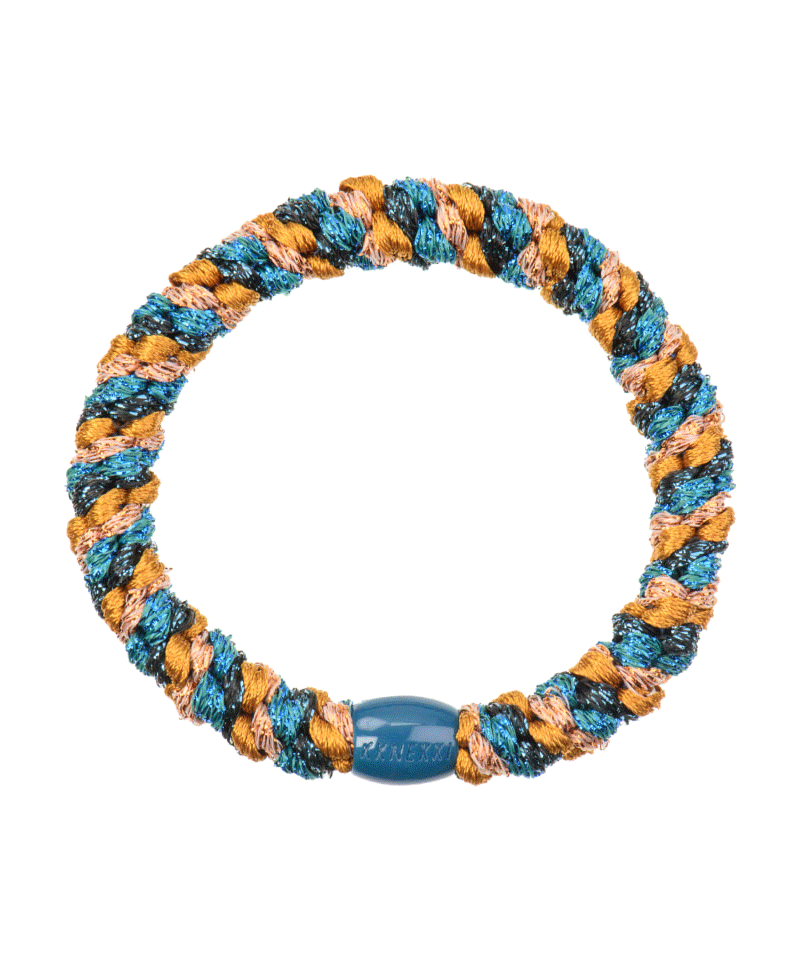 Peach Petrol Mix Glitter Hairband by Bon dep
The new must have accessorie for this season are the elastic hairbands from Bon dep.
 Comes in an amazing array of colours and are so stylish we are wearing multiples on our wrists as bracelets!
 Mix and match your own favourite combo!
 6 cm stretchy diameter
See our Full bondep Collection here