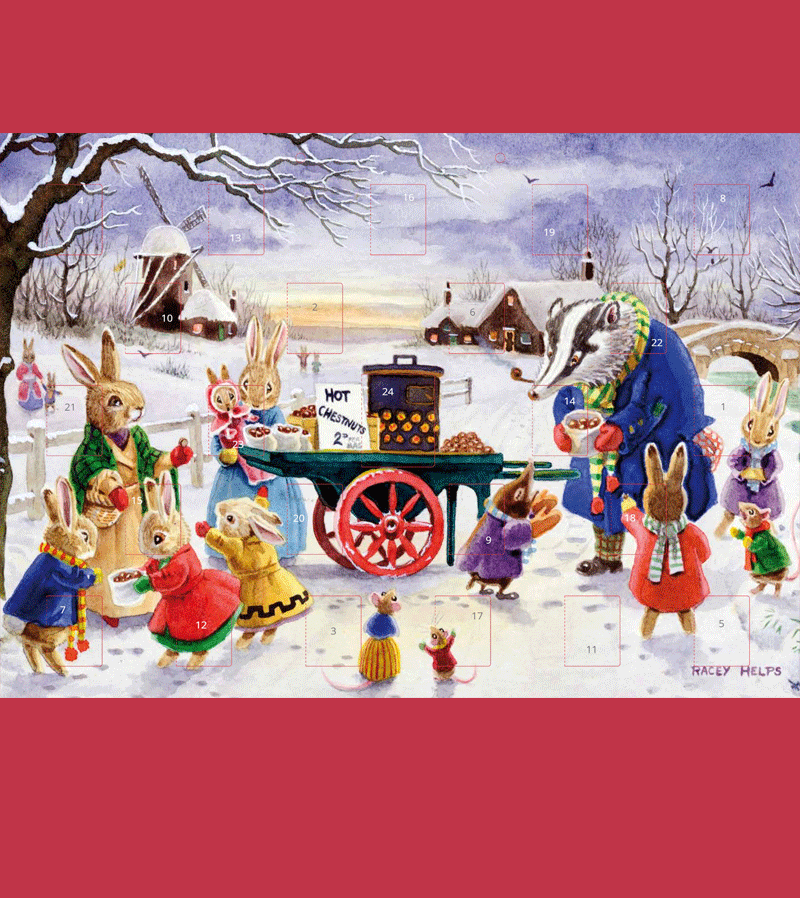 Roasting Chestnuts Advent Calendar by The Porch Fairies
Charming vintage and nostalgic advent calendar based upon the illustration "Roasting Chestnuts" by Racey Helps.
Traditional advent calendar featuring 24 small windows to open each day as Christmas approaches.
Size is A3 landscape.
Comes with a ribbon to hang and in a recyclable cellophane bag for protection.
Racey Helps © The Modern Art Society / Mary Evans Picture Library