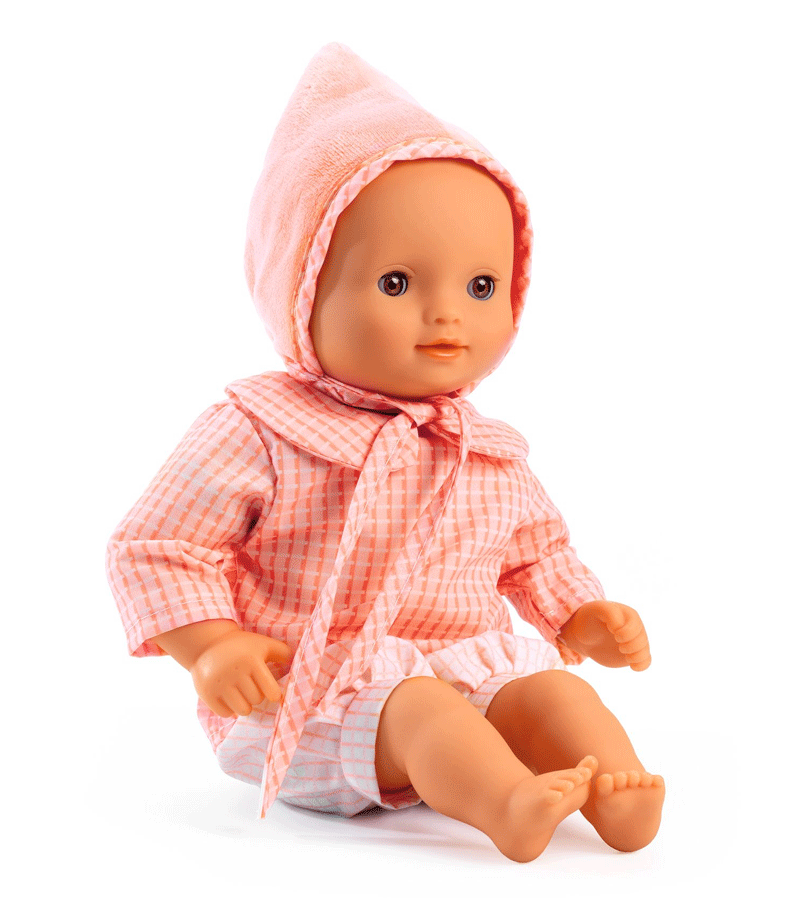 With its beautiful brown eyes and trendy outfit, Baby Rose is a doll for children aged 18 months and up. It's lightweight and its size (32 cm) makes it perfect for little arms. Its soft torso has a printed body and it can be positioned just like a real baby. Its face, arms and legs are made from soft-touch vinyl, making it a joy to play with. With its sleepy eyes, it goes to sleep when you lay it on its back. This baby doll is dressed in bloomers, a long-sleeve top with a rounded collar and a bonnet.
  Sleepy eyes
 Its head turns from left to right.
 The doll and clothes are machine washable at 30 °C
 Soft torso printed with a lovely body.
 Filling made from recycled fibres.
 Head, arms and legs made of neutral-scented vinyl
 Loose clothing with hook-and-loop fastenings for easy dressing.
Contents: One 32 cm doll (fabric body and head, vinyl arms and legs), 1 pair of bloomers, 1 long-sleeved shirt and 1 bonnet.
Width pack : 20 cm
Height pack : 34 cm
Depth pack : 10 cm
Suitable from 18 months