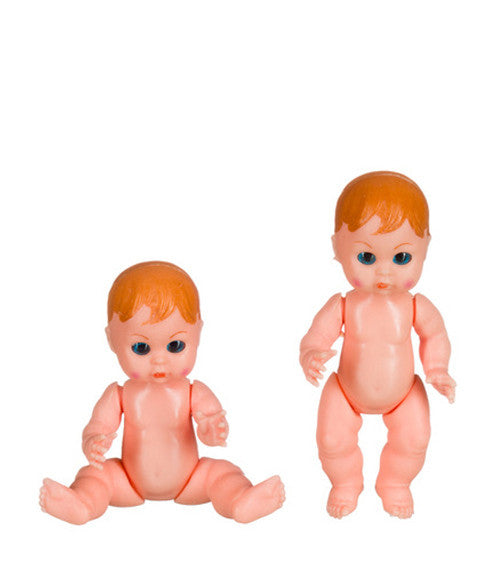 Mini baby doll with moving Arms and Legs
Little Plastic baby doll who stands 8 cm tall. The doll has movable arms and legs.
This is a retro toy and there for does not comply with modern standard safety regulations. 
We wouldn't recommend this doll to children's younger than 3 years as is has small loose parts.