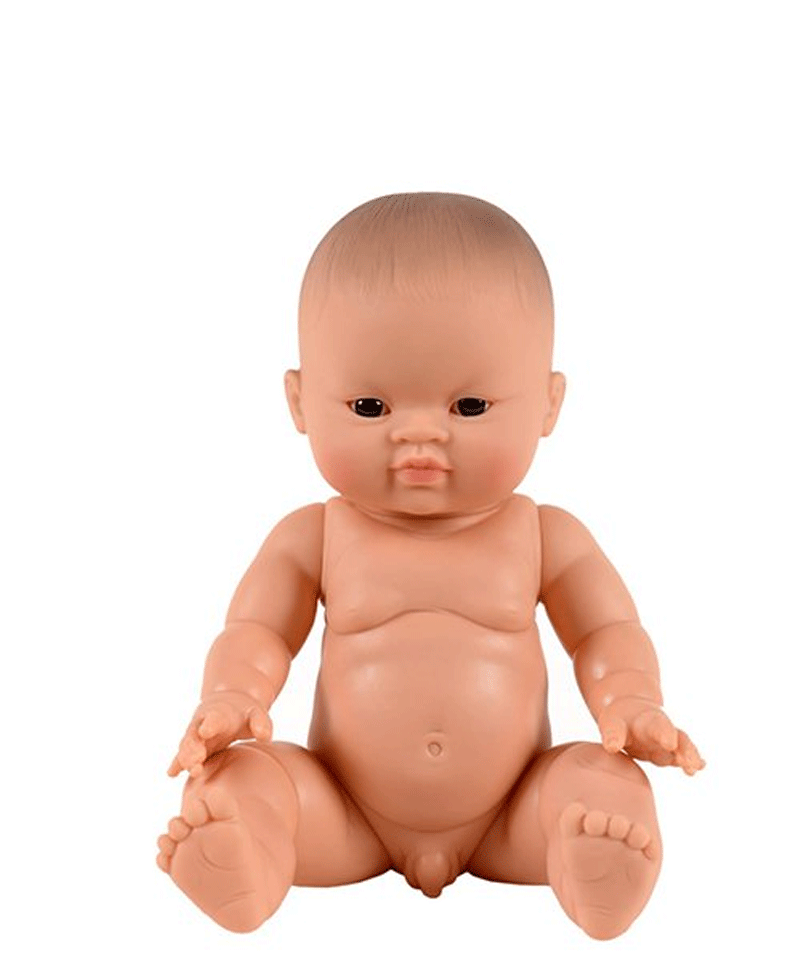 All little ones will fall for this doll thanks to it's details that make it more realistic and perfect for playing mom and dad.
With a vanilla frangrance, little ones will love spending time with this doll!
Being naked, children will be able to have fun dressing the doll and letting their imagination run wild.
Discover also the girl version and the clothes collection.
Spanish Paola Reina has been bringing life to all little one's dreams since 1994 with their high quality dolls.
The brand is on a constant look out to use the best materials, to bring diversity and happiness to children
by applying an exceptional european know-how.
Dimension : 34cm height
Material : Vinyl
Vanilla fragrance
Delivered naked but please see you collection of Baby Dolls clothes made for these little darlings, Here