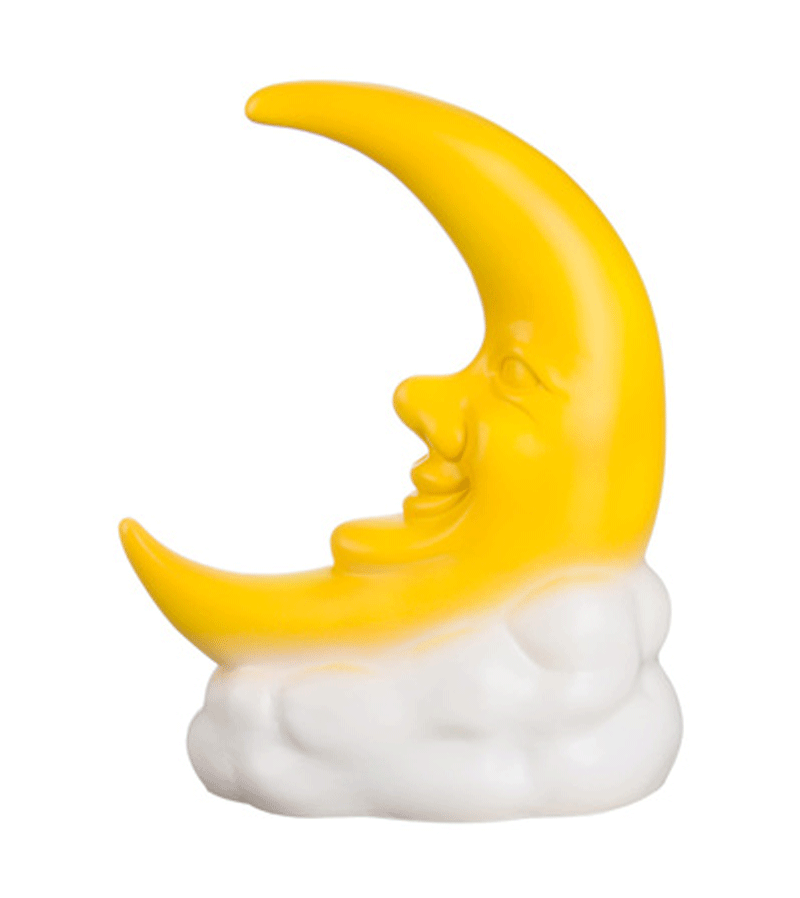 With the night light Moon with friendly face, a whole dream world opens up.
Giving a warm relaxing glow, it's perfect for those who need a little light when it gets to bedtime or a light to read a book. Lighted or not, this moon is always a nice decorative object. It would look great on a bedside table, a chest drawer, a display unit or simply laid on the floor.
The lovely children's lamp is traditionally manufactured and hand finished in Germany to the highest standards by Heico. It is supplied with a CE certified LED system in 6W.