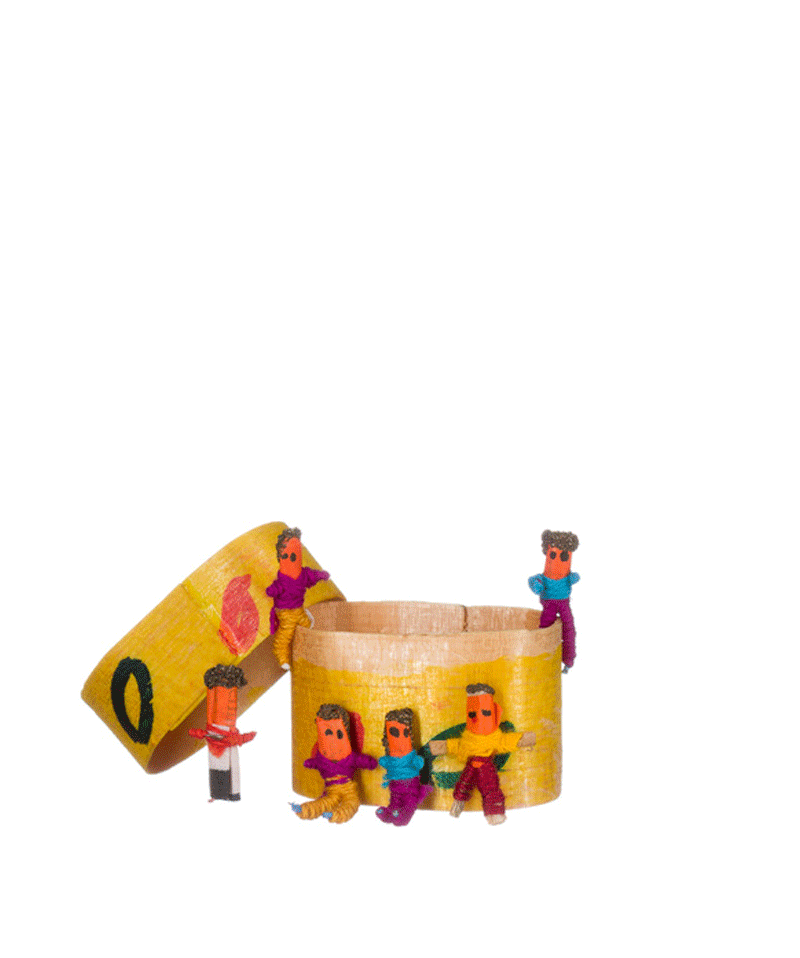 Worry Dolls are tiny, hand-crafted dolls from Guatemala. The dolls are clothed in traditional Mayan costumes and stand 
one-half to one inch tall.
A variation of the legend instructs a person to tell the dolls her worries then place them in their cloth pouch or wooden box before going to bed.