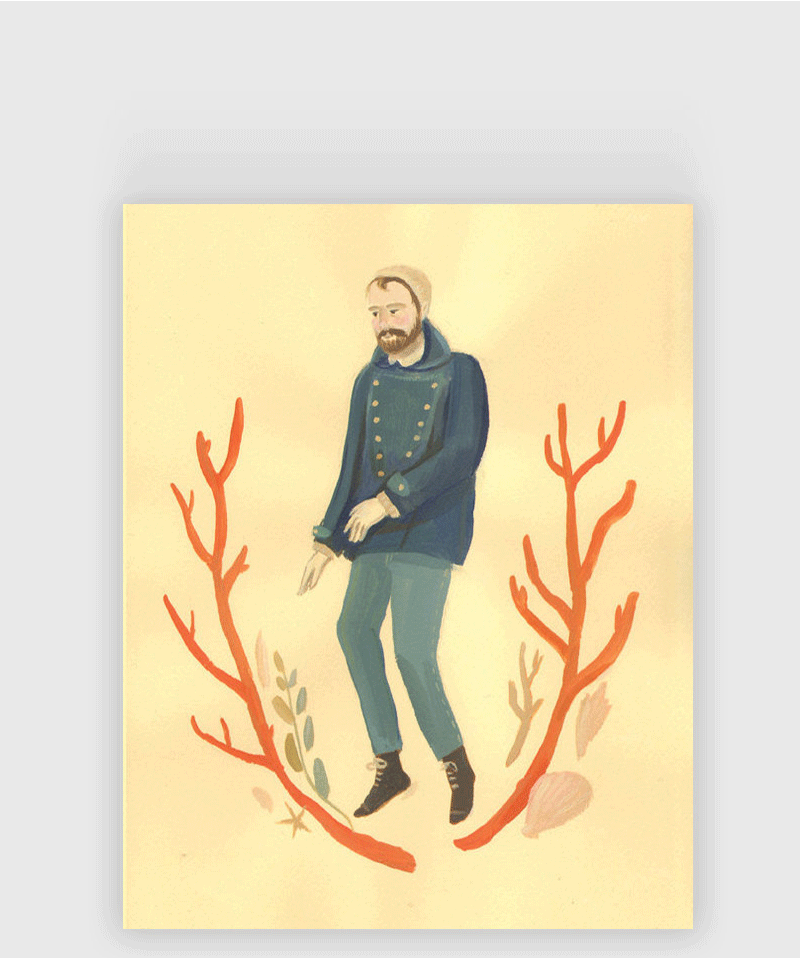 Sailor 8x10 Print by Black Apple
Emily Martin (The Black Apple) does amazing paintings, and we're excited to have a few of them as prints.
The print is archival, water-resistant, fade-resistant, and has a beautiful richness.
All prints arrive sealed in a cello sleeve and a protective stiff envelope, signed by Emily Martin.
This piece is from her show The Deep Green Sea at Land Gallery.
She says about this piece, "True love, forever apart because one cannot live on the land & the other can't live in the sea, held forever in branching coral and ocean flora."