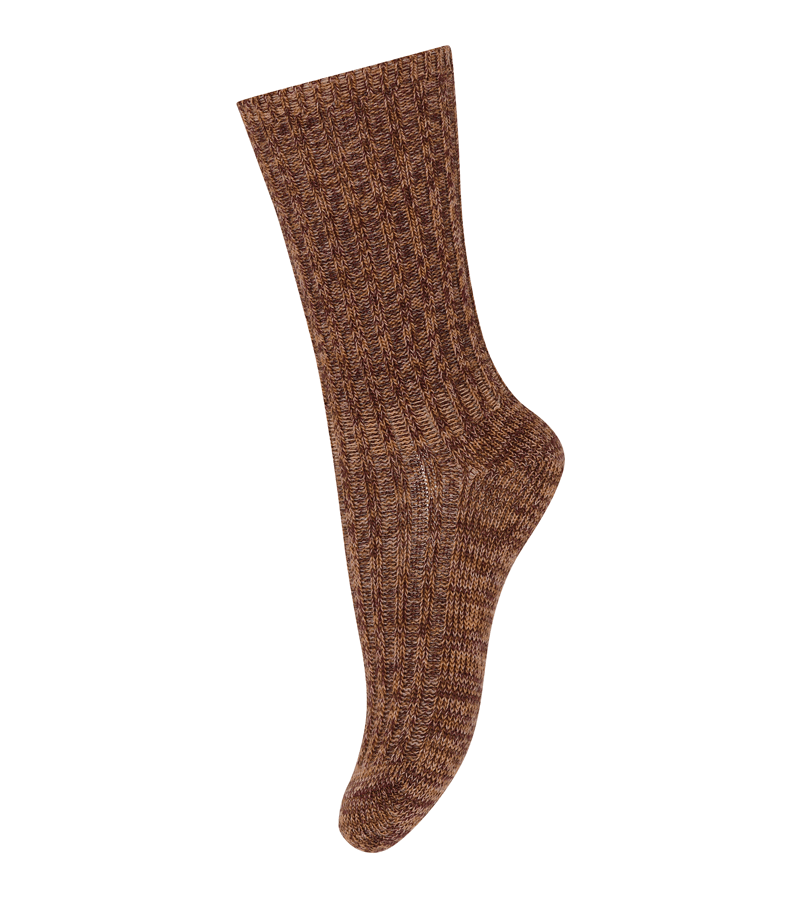 Auburn Noa Socks by mp Denmark
Solid socks in a durable combination of wool and cotton with a multicoloured melange effect. The rib knitted structure and elastic stocking edge insures that the sock fits comfortably on the foot. Reinforced heel and toe for good durability and a soft and smooth seam inside toe for comfort.
Always with the highest mpDenmark quality and fit.
60%SuperwashWool/20%Cotton/17%Poly/3%Elastane
wash at 40 degrees celcius Do not Tumble dry