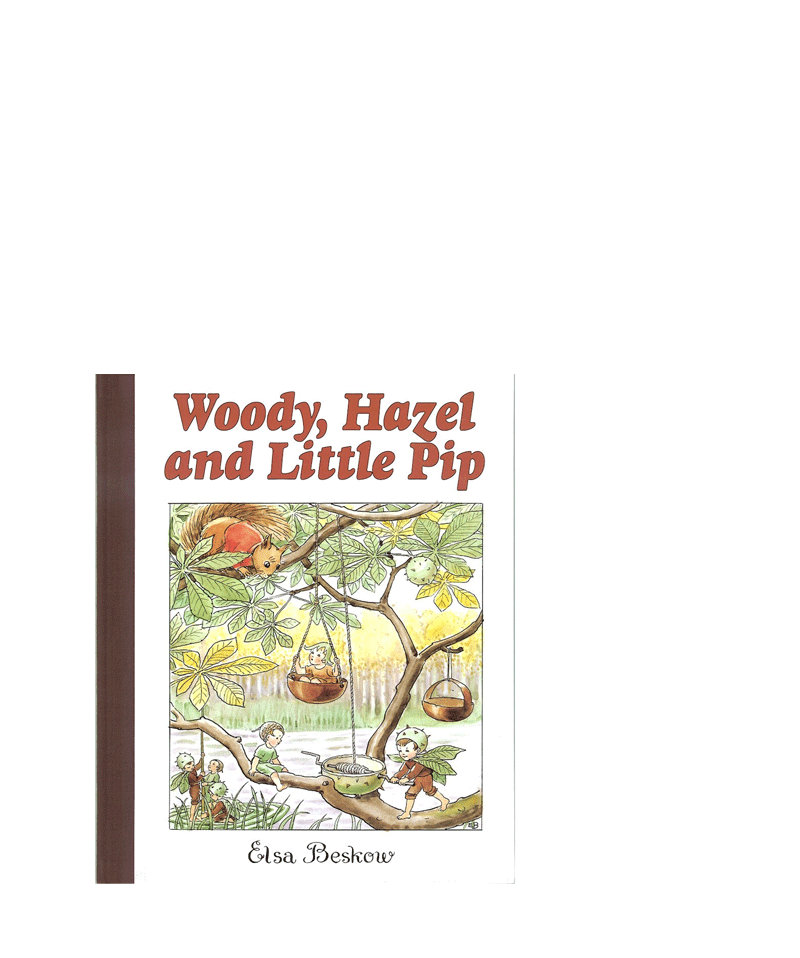 Mini Woody Hazel & Little Pip by Elsa Beskow
Mini Edition Woody, Hazel and Little Pip is a charming nature story for fall which describes the adventures in the woods of two little acorn children who get carried off by the gusting autumn wind. 

Hazel, the youngest Hazelnut child, and Mr. Squirrel go off in search of Woody and Little Pip. Along the way they encounter the Chestnut boys and a grumpy old troll.
This mini-edition contains the unabridged story and all the illustrations in a compact version that is great for travel!