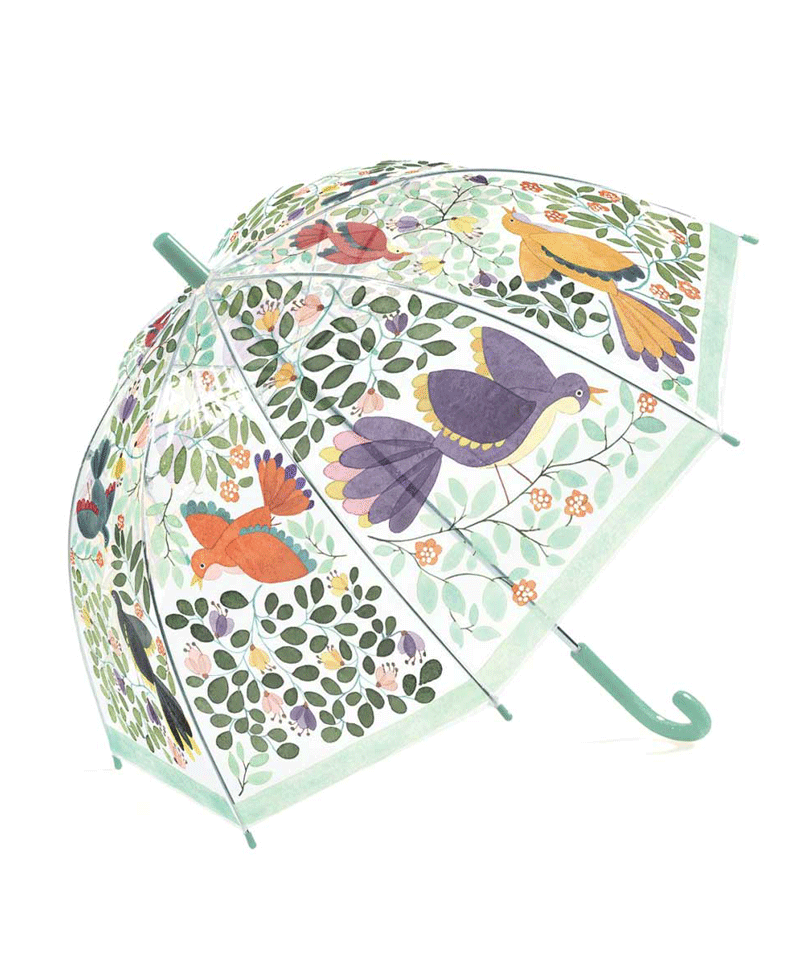 Flowers and Birds Umbrella by Djeco
The Little Big Room range of children's umbrellas is so endearing that they will make you smile whatever the weather. 

The transparent dome gives great coverage and the mechanism is designed to stop little fingers getting caught.
These illustrated umbrellas are sure to brighten up rainy days.
Due to its size we do not ship this umbrella but it is available for collection from the shop