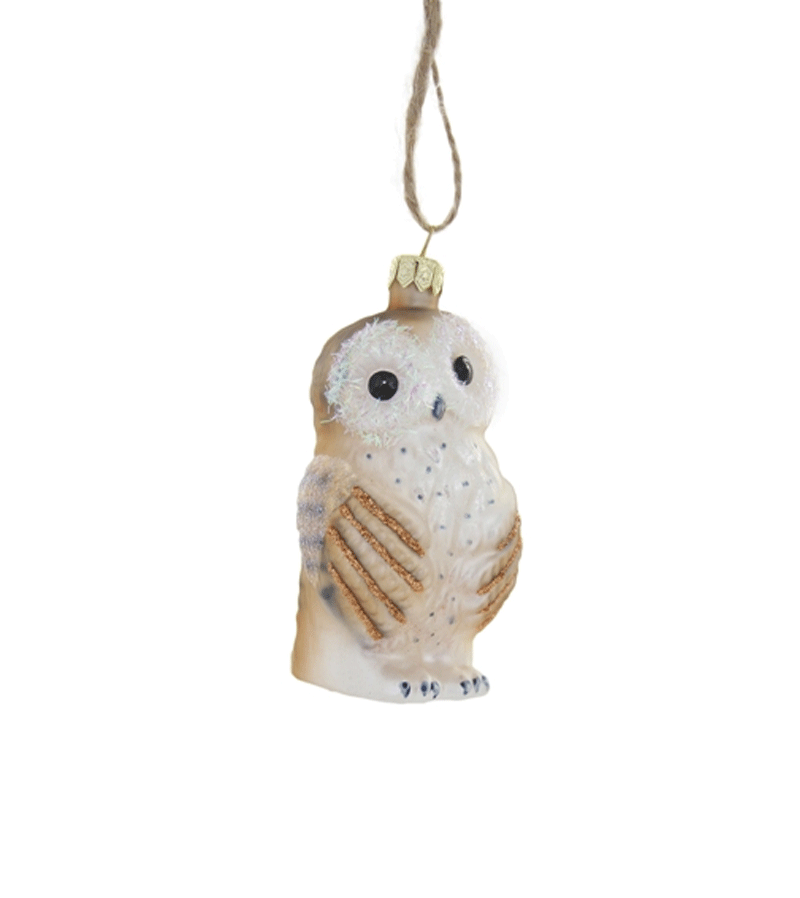 Bashful Owl Glass Ornament by Cody Foster
Add a touch of nature to your tree with this charming bashful Glass Owl Christmas Bauble. Beautifully crafted with exquisite detail and texture, this charismatic owl stands tall with its feather eyebrows and embellished wings.
Inspired by all things natural, the woodland animals would make a delightful addition to your festive décor. 
Fragile and may break if dropped.
Approx 9cm tall
Made from painted glass