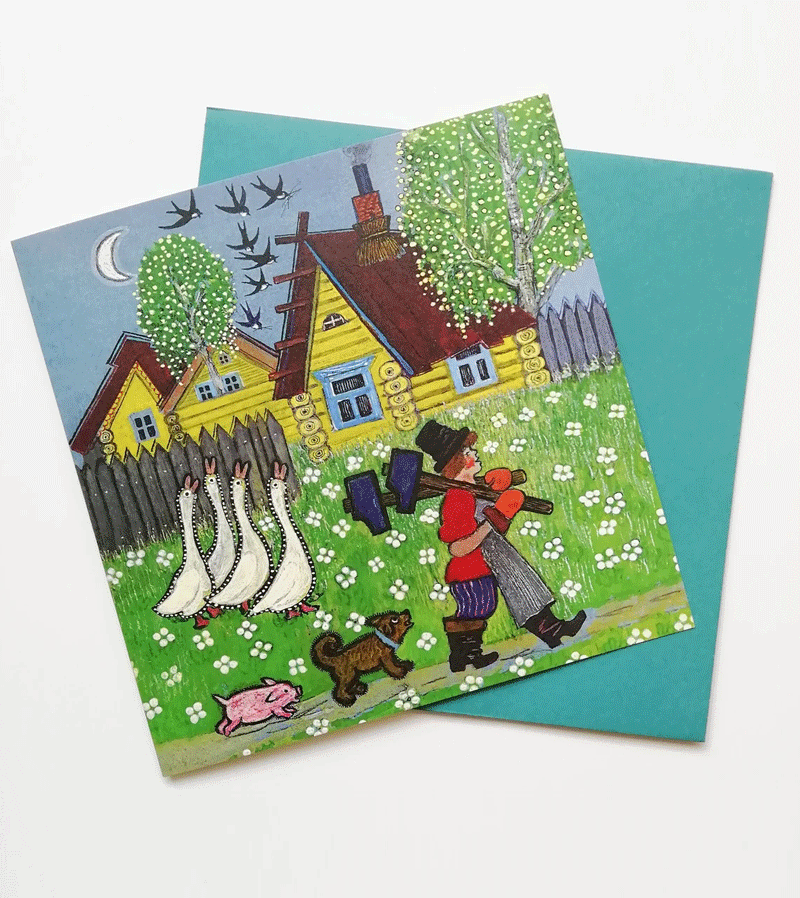 Farmer with Hammers Card by Kapelki Art
Striking greetings card for village and farm life lovers.

What a charismatic farmer or blacksmith! Even farm animals are following him wherever he goes :)

A lovely art card depicting an illustration by Yuri Vasnetsov.

Yuri illustrated over a hundred books of Russian nursery rhymes and fairy tales. I'm very proud of my family's heritage. It's always been my dream to introduce his art work to more people all over the world; to put it in the spotlight so that his incredible talent and images he created can bring something very special to every day life.

This card is 150mm x 150mm and has been printed on high quality 300gsm uncoated board and is nice to hold with a lovely slightly textured soft feel to it. The card comes with a teal envelope.

All the Kapelki Art cards  come 'naked' - without a cello wrap, to help a little with reducing the unnecessary use of plastic.