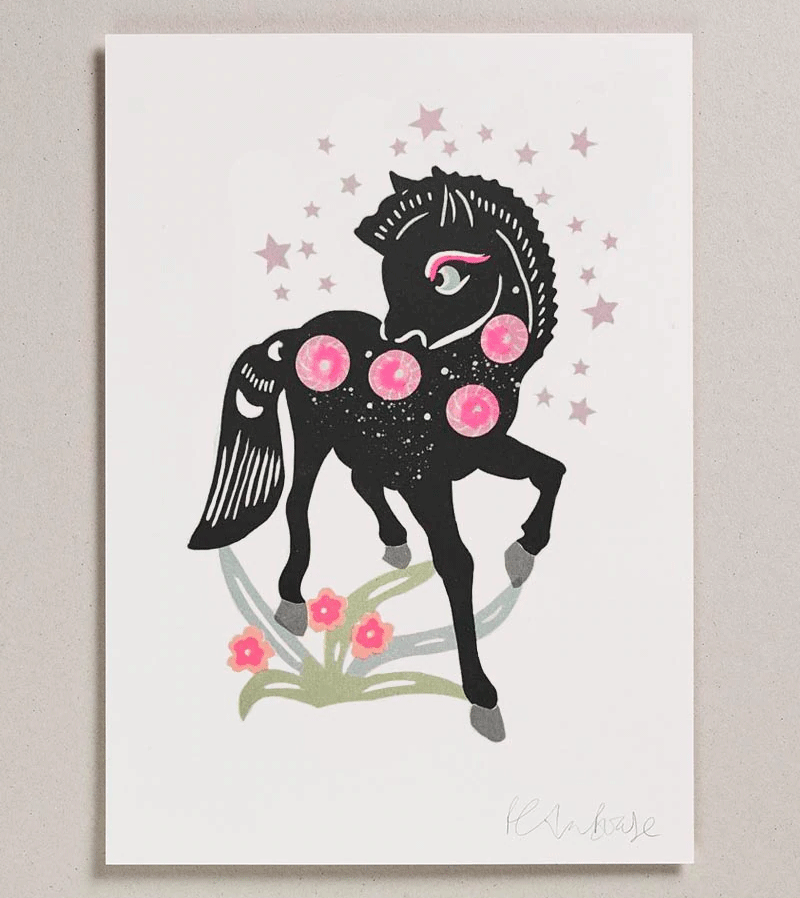 A4 Pony Risograph Print by Petra Boas
A risograph print is printed in layers of colour, similar to the screen printing process, but instead using a specialised riso printer. Like screen printing, each print is unique and you will get certain areas of off-set printing which add to the charm and individuality.

Size: A4

Printed using soy-based inks on matt uncoated 260gsm FSC certified card.