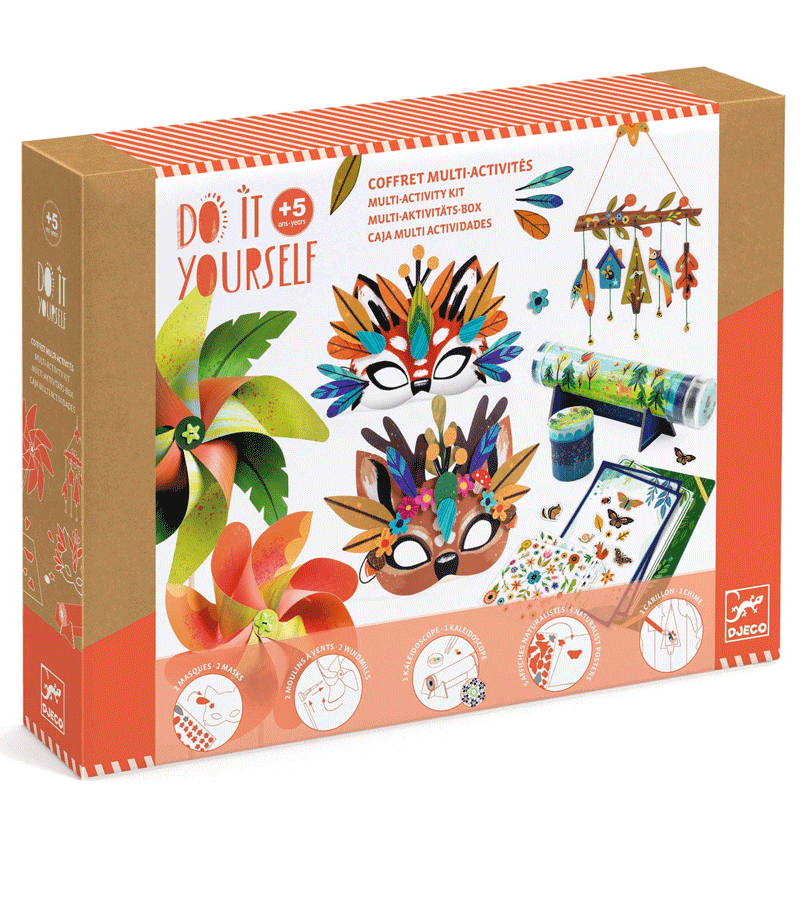 DIY Large Nature Multi Activity Kit by Djeco
A creative kit to help children discover the beauty of nature. Contains a press that can be assembled and taken out with you to collect plants and flowers, and 30 pictures and cards to decorate. Once pressed and dried, children glue the plants they've collected onto the pretty illustrated pictures and cards. Includes a pretty elasticated pouch for storing pictures, cards, and unused dried plants. A kit combining arts and crafts and discovering nature.
 Develops imagination and creativity: plants become a source of inspiration for enhancing the 30 pictures provided.
 Portable, easy-open and close press.
 A double-ended glue stick: one wide end and one precision end to make gluing easier.
 Instructions provide step-by-step creative tips.
 A fun solo or family activity.
 Press and notebook made from FSC® certified wood, paper and card.
Contents: 1 wooden press to assemble (2 illustrated and perforated 23 x 15 cm FSC wooden boards, 1 velcro strap, 3 sheets of cardboard, 8 corner stickers, 3 sheets of paper, 2 rubber bands), 1 illustrated storage sleeve, 12 pictures (18.5 x 23.5 cm), 9 large cards (10.5 x 25 cm), 9 small cards (10 x 15 cm), 1 tube of liquid glue, 1 set of instructions
Width pack : 20 cm
Height pack : 26 cm
Depth pack : 7.5 cm