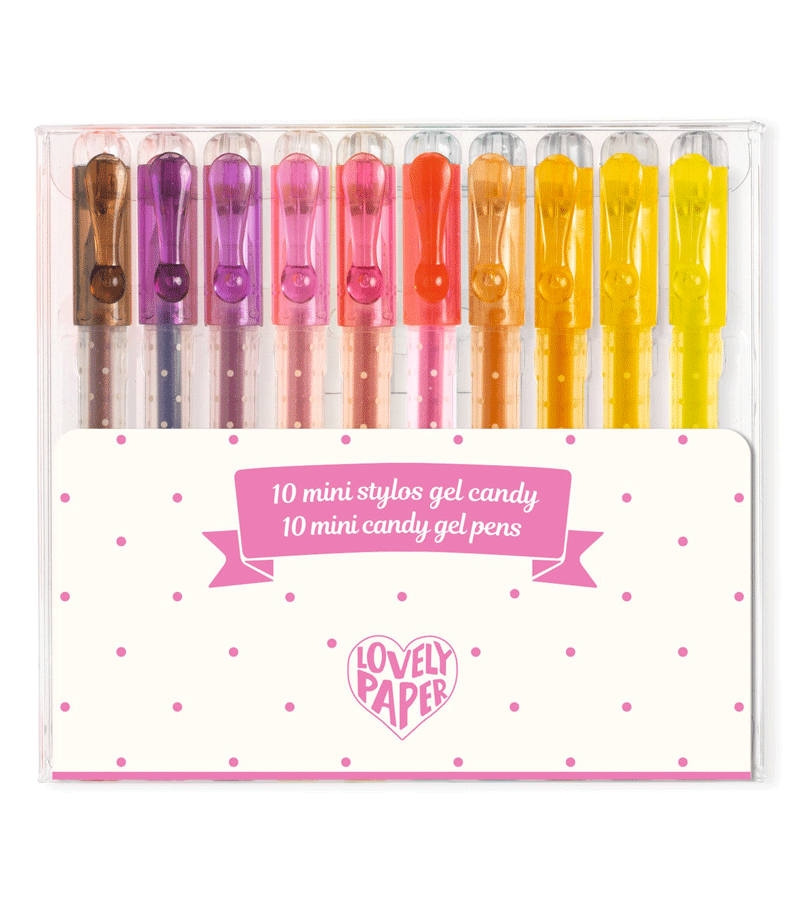 Set of 10 Mini Candy Coloured Gel Pens by Djeco
A set of 10 mini candy-coloured gel pens in a clear case for taking your creations to the next level!
 Small and practical: take them anywhere.
 Fine tip and steady ink flow ensures crisp and accurate writing.
 See the ink level through the translucent barrel.
 Cap colour matches ink for easy identification.
 Clear case.
Contents: 10 mini gel pens (bronze, purple, fuchsia pink, fluorescent pink, light purple, red, orange, fluorescent orange, gold, fluorescent yellow).
Width pack : 12 cm
Height pack : 11 cm
Depth pack : 1.8 cm