LONGLIVETHEQUEEN
In a world where there is so much of everything, we are on a journey to search for materials that are already there.
To reduce the footprint we leave behind and be more aware of the use of materials.
We create irresistible collections full of easy to wear pieces in the most beautiful colours, made of upcycled fabrics, organic jerseys and soft knits.
The collection contains lots of limited editions for girls from 4-14 years old.
We hope you want to be a part of our journey.
Lots of love,
Hetty van Driest
Longlivethequeen
Amsterdam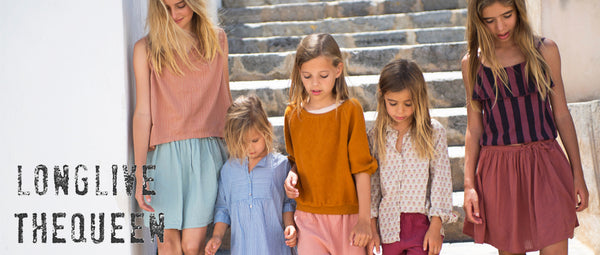 Sorry, there are no products matching your search