Noodoll
The best part of the Noodoll story is you! We are a little company with a big heart and nothing brings us more delight than hearing from our Noo Fam about the stories, drawings, games and friendship that your Noodolls have inspired as they continue their journey through the world with you.
Once upon a design...
The first Noodoll was born in the imagination of our founder, Yiying, while studying at art school in London. Inspired by the shapes of the noodles and rice of her native Taiwan, Yiying created a character called Noodoll, which started life as an illustration in a story, before leaping off the page and into plush toy form. The stories this little character inspired in Yiying's imagination, and the joy they brought, gave her the idea to create some friends for him. She named the company in his honour, and so the Noodoll journey began.
After meeting a small team of toymakers in Taiwan who were willing to take a chance on the Noodoll dream, we grew gradually over the years, and are now home to a close knit group of designers, makers and packers who all share a passion for quality products that are made to be loved for a lifetime. The same team of highly skilled Taiwanese craftswomen that joined the Noodoll journey back in 2011 continue to make all our toys, and their dedication inspires us every day.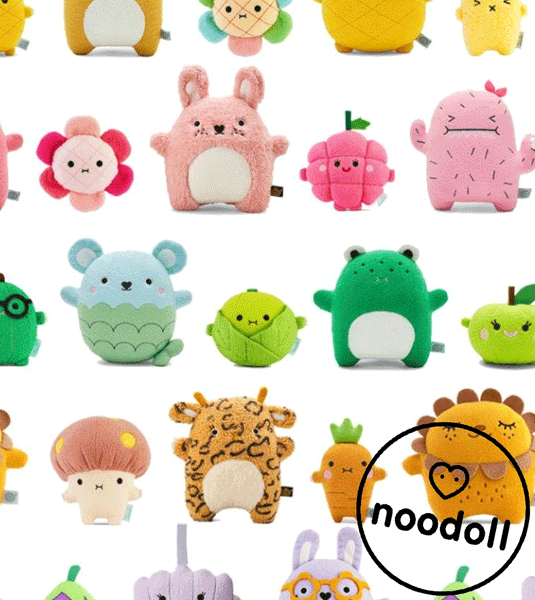 Sorry, there are no products matching your search