Suzy Ultman
SUZY was raised in central Pennsylvania, playing in the woods and collecting stickers. She finds inspiration in scouting antique shops and flea markets, spending time in nature, walking down quirky city streets and doodling on sticky notes.
Suzy has lived east coast, west coast, midwest and in the Netherlands, always embracing the different cultures and communities. These adventures have influenced her creative passion to explore the worlds within our worlds, the little details that make us smile, and the connections that make us all part of the global community.
Her creations grace the shelves of local boutiques and national shops like Target, Anthropologie, Barnes and Noble, Urban Outfitters, Crate&Barrel and Modcloth. The products range from stationery kits to toys to holiday ornaments to fresh, colorful fabric collections.
The work has sophisticated charm with a side of playful, from an artist who lives in a land of moustached snails and apple houses.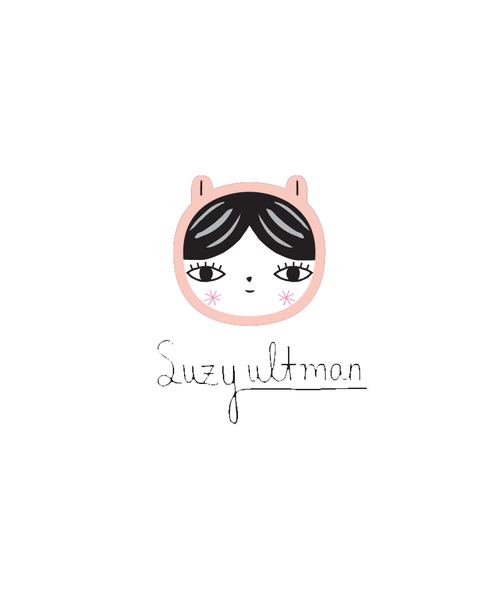 Sorry, there are no products matching your search