TiA CiBaNi
The first TiA CiBANi KiDS collection was created on a whim, when a longtime friend and children's wear supporter of designer Tia Cibani asked her to create a new children's collection using fabric from her namesake women's line. For the purpose Tia delved into the colorful, artistic and tactile; choosing bright neon dots, colorful couture and crisp fabrics that have become the mainstays of each KiDS collection since.
Catering to girls and boys, ages 2-14, the collection speaks to the joy of childhood with designs that are playful and fun.  For girls, signature tutu skirts are 3D pleated in candy wrapper taffeta that crunch, while tops and dresses may have couture volume for added drama and fashion sensibility. The boys offerings complement the range in smart shapes with subtle design details and clever construction while employing handsome textiles of checks and stripes. Throughout the knits collection, cloud soft cashmere and fine cotton yarns are integrated to play on the classic with a twist! Tia's artisanal approach is evident in authentic block prints, graphic t-shirts, and hand braided accessories. All are carefully constructed to the highest standards, and are made to be kid friendly for easy wear and easy care.
Currently sold at exclusive boutiques, TiA CiBANi KiDS has built a loyal following in New York City, and is now broadening its reach worldwide, drawing from global references in clashing textures that make for a collage of eclectic harmony.  Energized by the recognition it has received, the collection speaks to the enthusiasm of parents and kids alike.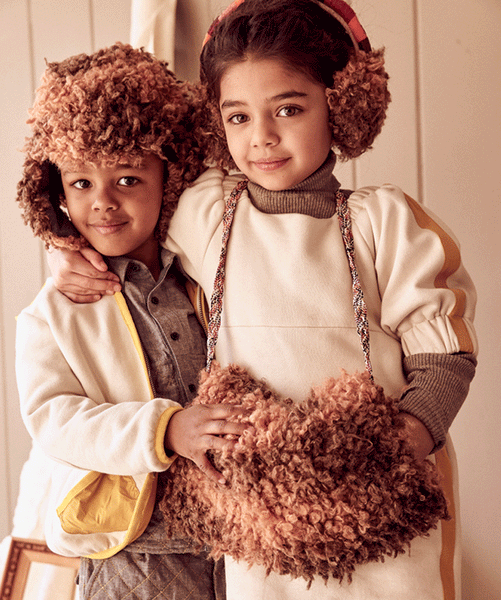 Sorry, there are no products matching your search