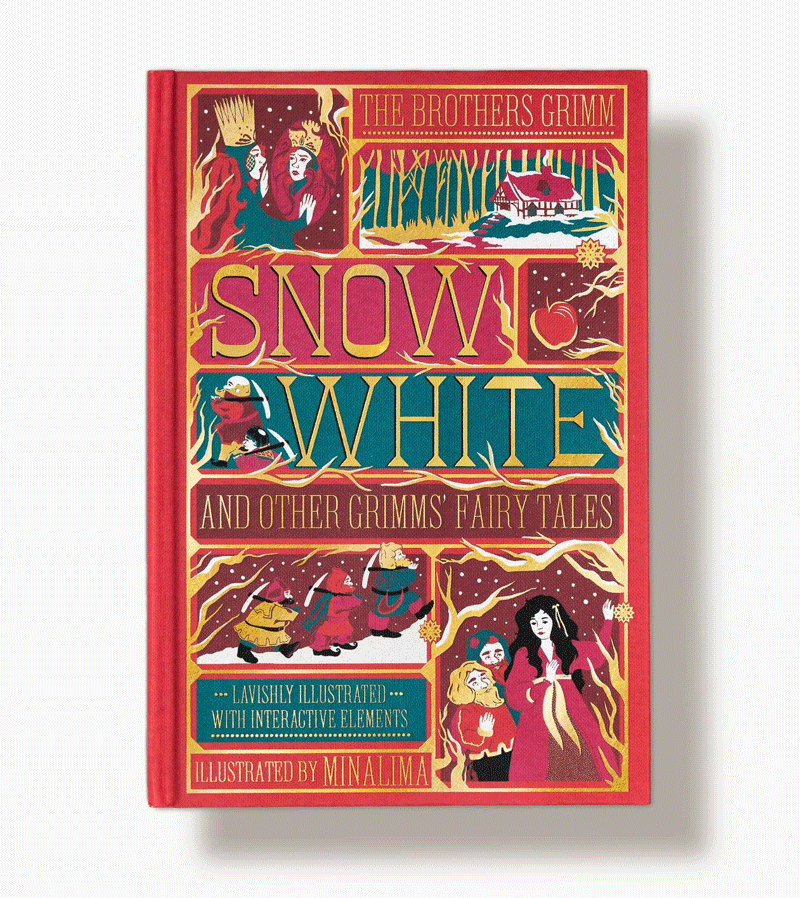 Immersive and lavishly illustrated, the ninth book in our MinaLima Classics collection is a deluxe compendium of adventures from The Brothers Grimm. With captivating illustrations and nine interactive paper-engineered elements, these beloved short stories will enthral readers of all ages and become a treasured keepsake for any bookshelf.
This Beautiful Book is illustrated with specially commissioned artwork and exclusive interactive features.
Explore The Fairy Tale Kingdom with our captivating edition of twenty short stories from 'Grimms' Fairy Tales'. Featuring a beloved cast of characters, including Snow White, Little Red Riding Hood, Rumpelstiltskin, Sleeping Beauty and many more, our deluxe compendium reimagines the tales in MinaLima's enchanting illustrative style, each in their own playful and magical landscape. With delightful paper-engineered elements that bring the stories to life, readers can twirl Cinderella in her shining ballgown, dance the night away with the twelve dancing princesses, climb Rapunzel's lofty tower and even encounter an enchanted frog prince.
Hardback with 224 pages