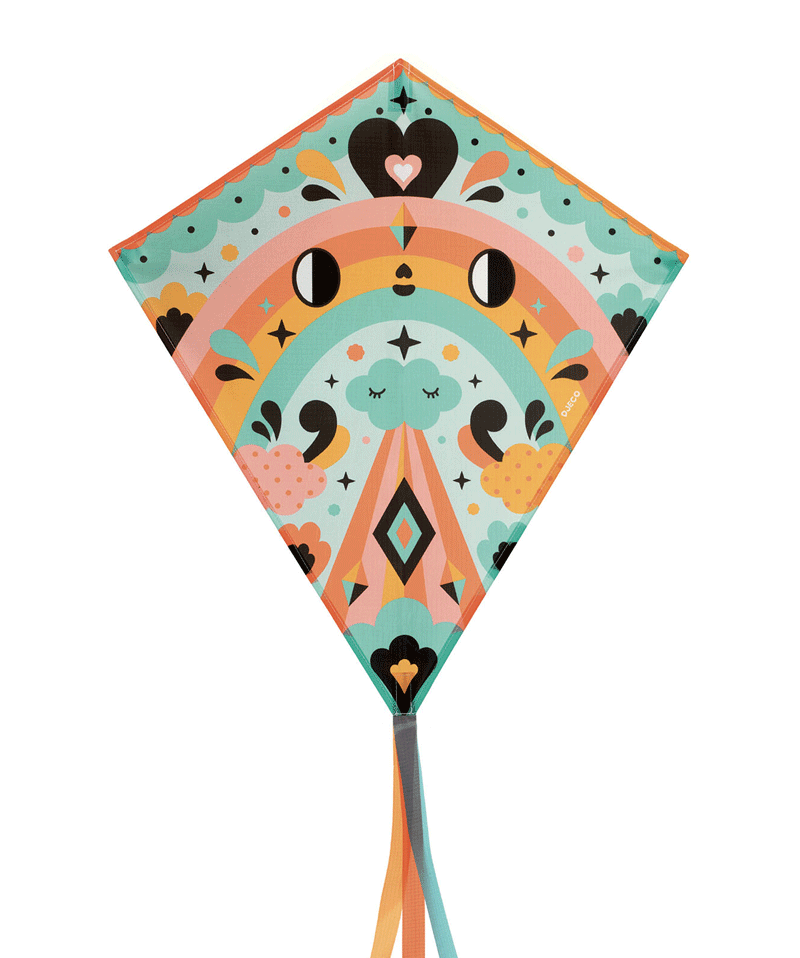 Are you ready for take off? Watch the kids and young at heart fly the kite over the hills and the seaside in the summer breeze!
A great way to spend time over the holidays or on a windy afternoon with the family. This single line kite is safe and easy to launch and very resistant.
 A pop-up kite that is very easy to assemble: one part to assemble, a string to tie to attach the handle and it's ready!
 It is light and simple to handle and takes off easily
 A storage pouch.
It measures 70cm x 60cm kite with a 250cm tail.
Constructed from Polyester and Fiberglass.