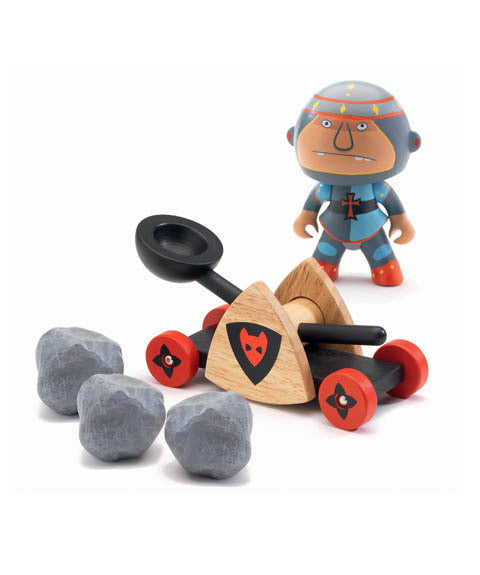 Baldy & Big Paf - Arty Toy
Who doesn't love Baldy and his Big Paf catapult? Part of the knights sets from the Arty Toys line of poseable figures brings a whole new look to action figurines. Designed in France by Djeco's exclusive team of artists, these expressive little Pirates, Knights, Princesses and Superheroes will inspire non-stop imaginative play.
Wonderful to collect and play with!
Each figure stand approx 7.5 cm tall and would be most suitable to children over the age of 4 years as many of the figures comes with small parts