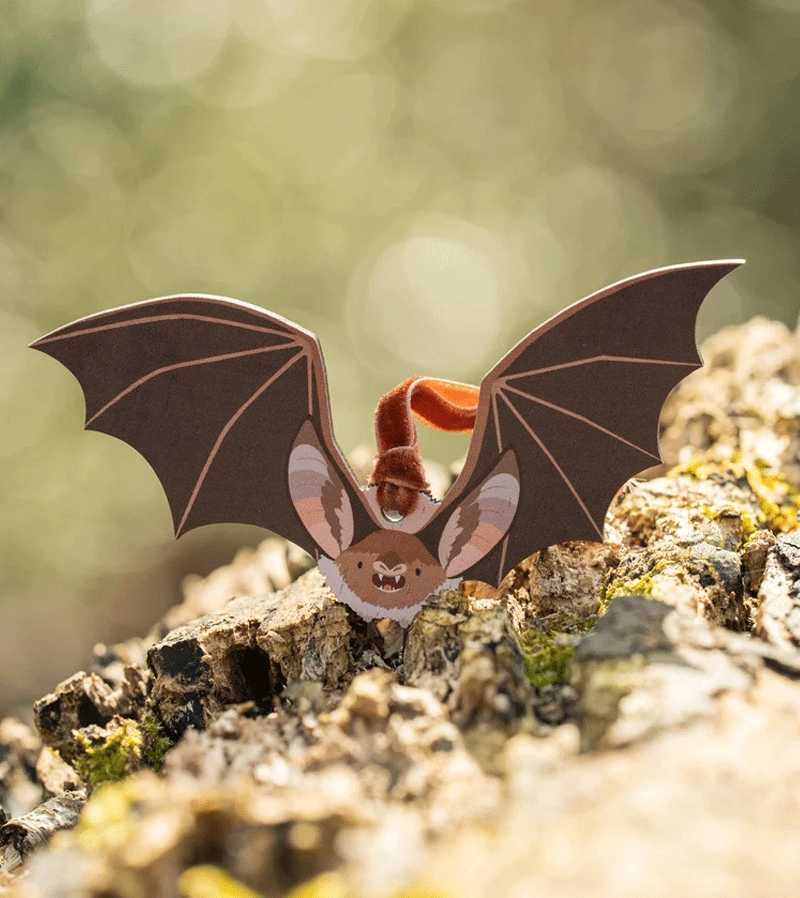 Bat Decoration by Dapple & Dot
🍃 He's off to find some delicious moth's to snack on... it's Bechstein's Bat! 🍃

This series of walnut decorations has been designed to spotlight some of the rarest and most endangered wildlife breeds in the British Isles. Made from sustainably sourced, 4mm thick walnut wood, and strung with a beautiful velvet ribbon. (please note that ribbon colours may vary between rust and sage green) These decorations are hand designed and printed using UV sealed inks; this means that their design and colour will last for years to come!

As well as being lovely additions to your home all year round, these little critters would also be the perfect addition to your Christmas tree, twig or shrub! Each one has been hand designed and then printed using UV sealed inks. These are one sided decorations, so would also be suitable for hanging on door handles or hooks!

MEASUREMENTS:
Bat - 6cm tall (please note that the bat ribbon now hangs differently to enable it to hang straight!)

Please be aware that as wood is a natural product, each little animal will be totally individual and have a different grain to it.