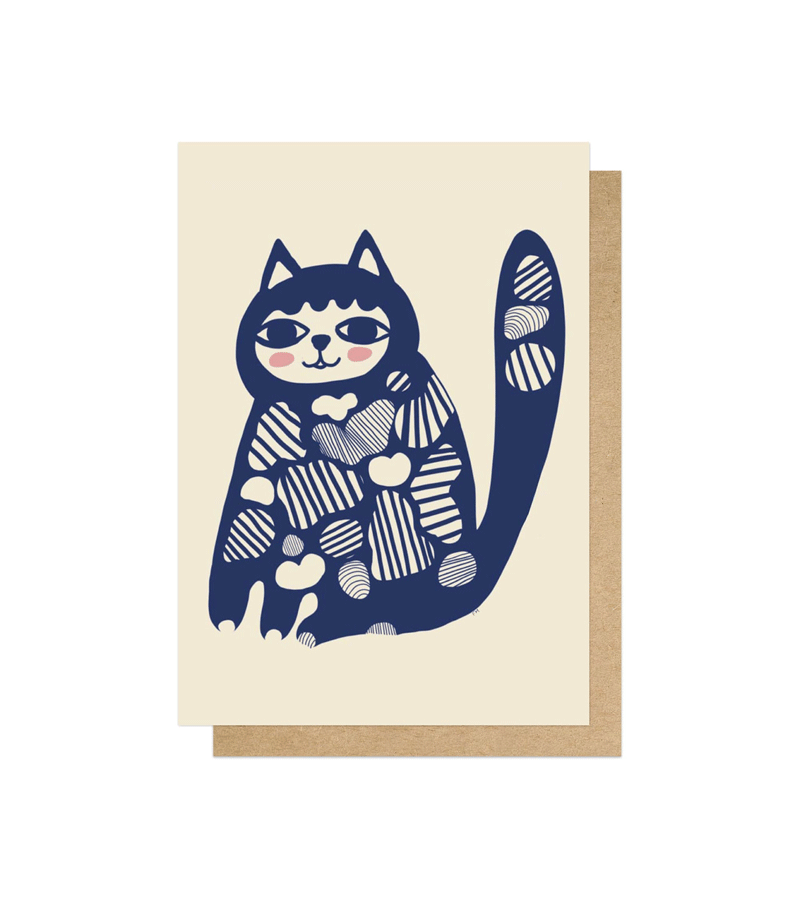 Patterned Cat Greetings Card by Freya MacPhail
All of the cards from East End Prints are beautifully printed with Vegan inks on 300gsm Invercote or Callisto FSC certified board. 
All cards come with a fully recycled envelopes
 Freya MacPhail is a freelance illustrator and designer based in Glasgow. Her art focuses on retro florals, friendly little characters, and lots of cats. Freya is inspired by the natural world and vintage children's book illustrations from the 1960s and 70s. Bold saturated colours and collages feature heavily in her work.