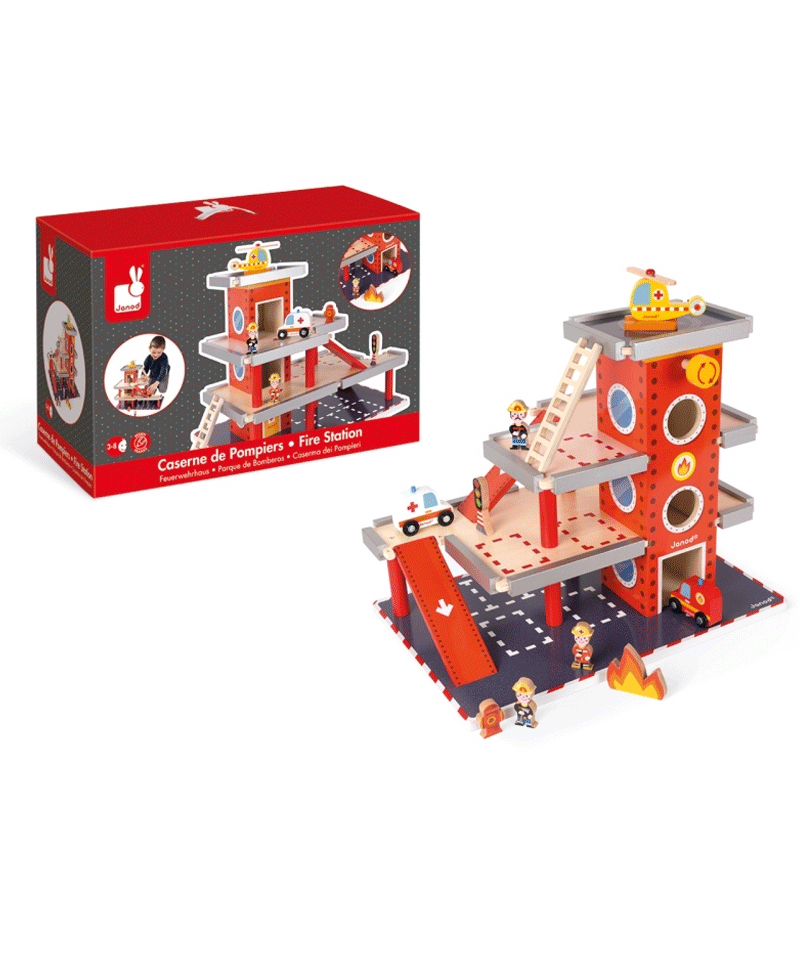 Big fire station in wood on 3 levels, equipped with a manual elevator and a landing strip for the helicopter. Sold with 10 wooden accessories: 2 cars, 1 helicopter, 1 ladder, 1 traffic lights, 1 fire hydrant, 1 fire and 3 firefighters.
Delivered unassembled.
Material:Wood
Dimensions:45 x 30 x 36.2 cm
PLEASE NOTE THAT DUE TO SIZE THIS ITEM IS ONLY AVAILABLE FOR COLLECTION IN STORE!