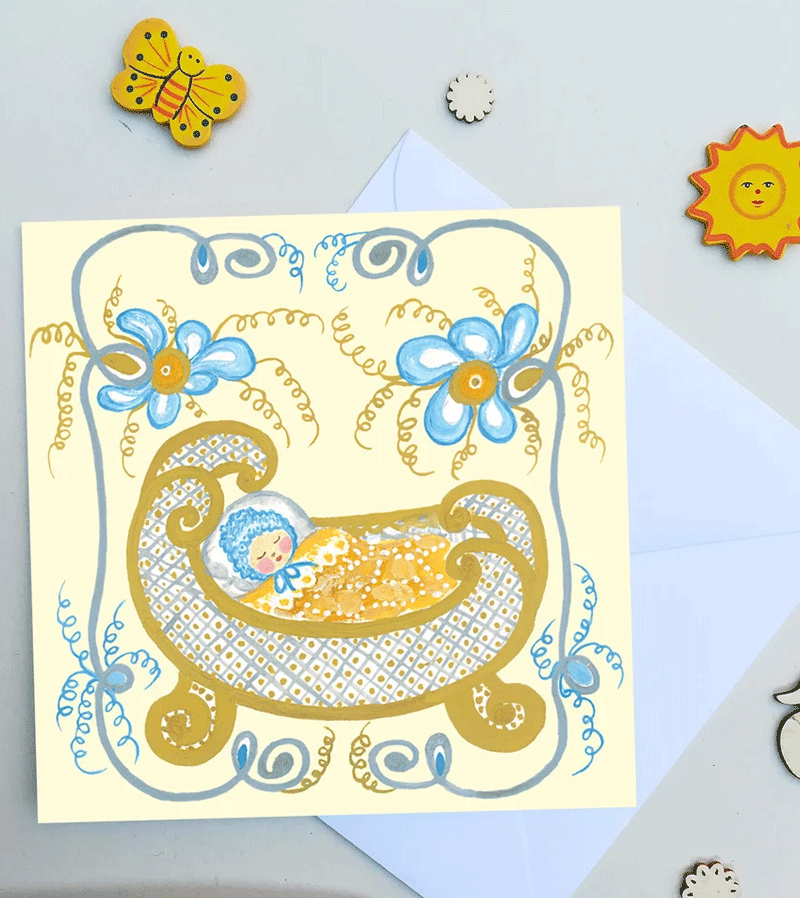 Baby in Cradle Card by Kapelki Art
A peacefully sleeping baby in a beautiful cradle was painted by  Elizaveta Vasnetsova, as an illustration for a book of Russian Lullabies.
Elizaveta is in love with nature, folk art and music. Her illustrations are full of warmth and kindness and are perfect to make a message and wishes even more special.

This card is 150mm x 150mm and has been printed on high quality 300gsm uncoated board and is nice to hold with a lovely slightly textured soft feel to it. The card comes with a teal envelope.

All the Kapelki Art cards  come 'naked' - without a cello wrap, to help a little with reducing the unnecessary use of plastic.