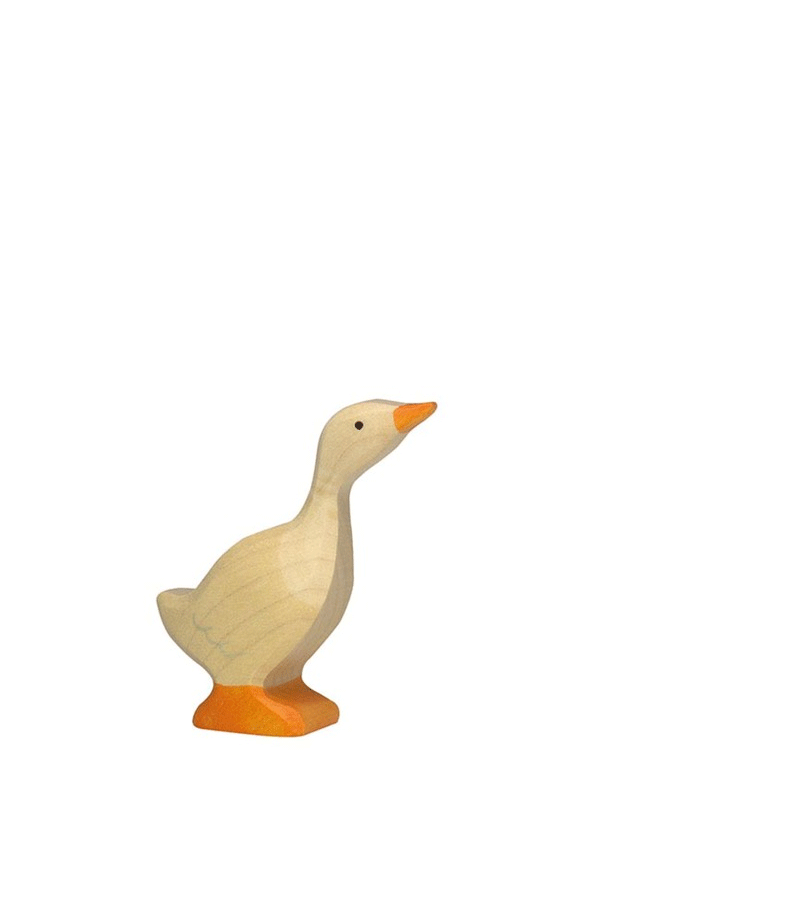 This gorgeous little goose is looking for a few grain to eat.
Cutest little HOLZTIGER wooden Goose to complete your small world play collection
This figure measures  5 x 1.9 x 6.5 cm
Holztiger wooden animals are produced in Europe. They are all handmade from native maple and beech wood and hand finished to a high standard with quality wood stains.